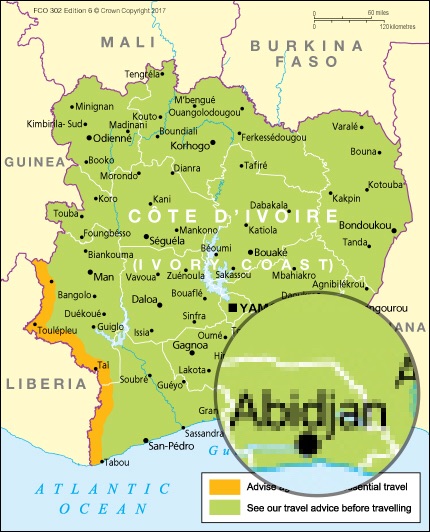 Abidjan (Côte d'Ivoire) -Friday, The Ivorian national police denied rumours that all commercial premises in the country would soon be closed due to coronavirus disease.
"Rumours circulating on social networks, SMS and telephone calls indicated that markets, supermarkets, shopping malls and many other places would be closed and that people living in Côte d'Ivoire were to be confined," notes the police institution, which assures that this "false information" is intended to "sow fear and amplify confusion among the population".
In addition, the police urged people to comply with security measures set in motion by the government to fight the spread of coronavirus. " The police reminds everyone that disseminating false information is a criminal offence, therefore calls on citizens to refrain from spreading or relaying false information," the statement concluded.
Seventeen confirmed cases of coronavirus disease Covid-19 have been recorded in Côte d'Ivoire. To combat widespread contamination, the Ivorian government has taken a series of measures including self-containment of suspected cases. However, the containment of the entire Ivorian population has not yet been considered by the authorities.

Published By Claude B Djaquis
Editor-In-Chief
Ivorycoasttribune.com
22/03/2020