Corona virus advice for Independents
Now is a time of great uncertainty and set to be a trialling period for thousands of small businesses everywhere. Coronavirus is systematically bringing footfall on the high street and purchases of non-essential items to a halt as more and more people start to hesitate with their spending and self-isolate.
No one knows how long this could last for and so it is vital that we band together and help one another through these trying times. The Government and lenders are providing resources and there are other ways you can get support for your business over this period.
We've put together a quick summary to help you find information and make it easy to see what is available below:
The Government has set out measures to support businesses during the challenging times ahead presented by Coronavirus and there are expected to be further measures being taken in the coming weeks which we'll update here.


£10,000 Grant - Small Business Rate Relief
The Government will be providing billions worth of funding to local authorities in order to support small businesses that are paying little to no business rates due to Small Business Rate Relief. This means that if you are eligible for Small Business Rate Relief or Rural Rate Relief, you can receive a one-off grant of £10,000.
Funding is expected to be provided for this in early April. If your business is eligible for Small Business Rate Relief or Rural Rate Relief, you will be contacted by your local authority and there is no need to apply.


Paying Sick Pay to Employees
Small and Medium sized businesses that have employees will be able to reclaim Statutory Sick Pay that has been paid due to COVID-19. The Government needs to introduce new legislation and create systems in order for this to take place but they have said that they are working with employers to implement this as soon as possible.
Business Rates Reduction and Cash Grant
Businesses on the high street that have a rateable value of less than £51,000 will not have to pay any business rates on their shop for the 2020 / 2021 tax year. This is also being extended to the leisure and hospitality sectors.
On top of this, the Government will also be providing cash grants of up to £25,000 to these businesses in order to bridge through this period.
The Business Rate Retail Discount will be handled by your local authority and those that received the discount in the 2019 / 2020 tax year will be rebilled as soon as possible. If you have any queries or would like to apply for the discount, these enquiries should be directed to your local authority.


The Coronavirus Business Interruption Loan Scheme
The British Business Bank is introducing a temporary Coronavirus Business Interruption Loan Scheme to help businesses throughout the Coronavirus pandemic. The Government has agreed to provide lenders with a guarantee of 80% on each loan. This is to help encourage lenders to support SMEs now more than ever.
Businesses can also access the first 6 months of these loans interest free as the government will be covering the cost of this initial period.
The Coronavirus Business Interruption Loan Scheme isn't available at this time but the British Business Bank has said that they are working to make this available as soon as possible.


Tax Payment Deferrals
Businesses and self employed people in financial distress and who have outstanding tax liabilities can contact HMRC through their dedicated COVID-19 Helpline in order to make their payments more manageable.
An extra 2,000 call handlers have been made available in order to facilitate helping you with the circumstances you are in. They are able to help set up instalment arrangements, suspending debt collection, and cancelling penalties and interest where you are having administrative difficulties in contacting or paying HMRC.
The COVID-19 Helpline can be called on 0800 0159 559.
Working From Home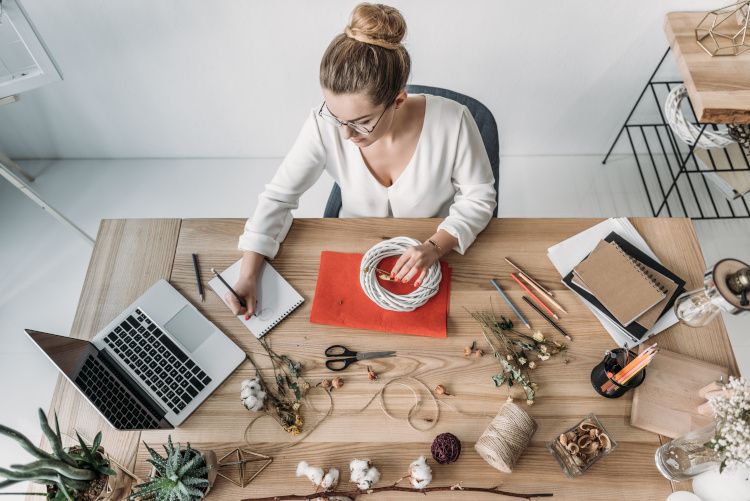 The Government recently declared that anyone who is able to work from home should do so in order to help stop the spread of the virus. While this could come as a major disruption to your standard operations, it also provides an opportunity to start putting measures in place to come back even stronger. Here's what we recommend:


Work on Your Business Plan
Having a business plan can be just what you need to make decisions on how you are going to respond to the COVID-19 outbreak, as well as helping you to lay down plans for growth far into the future.
Be sure to make a plan around the following key points:


Contingency plans in the event of a lockdown

Cash-flow forecasts and planning

Marketing

Support resources

Growth
Utilise More Online Services
If your business provides services and you find you cannot meet or work for clients as a result of the Coronavirus outbreak, what might you be able to offer from home instead?
The internet hosts a plethora of new ways to reach your customers like never before. While you may not be able to service your clients directly, you could offer 1 to 1 webchats, webinars, ebooks and more.
Even if you don't charge for some of these new ideas, each of them could be used as excellent marketing tools that you can use to demonstrate your professionalism and attract new clients.
As an additional point to offering online services… if you are a retailer, this could be an opportunity to instead focus on commissions in the time it takes for operations to start back up again fully.


Update Your Website
Your website is the perfect way to communicate with your customers. Many businesses are already relaying how coronavirus is impacting their services in this way. Sharing what you are doing in response to COVID-19 can help to reassure your customers.
Not only that, but during the lockdown, you can focus on those shelved tasks that you've been meaning to do for a while, such as a design refresh or SEO for example.
Taking care of these tasks now can help you to come back better than ever when business once again resumes.
Join a Community
Being shut in for weeks on lockdown can get lonely. As more and more people go into isolation, the disconnect between us all could be a terrible situation in itself.
It's at times like these where we should all be coming together and supporting each other. Isolation doesn't have to drive us apart, picking up the telephone to speak more regularly with loved ones, skype, facetime and other video calling can all help us to have more human interaction. Plus social media chat, groups and other online communities.
There are hundreds of online communities that you can join in with and one such community that we host ourselves is #WeBuySmall, full of like-minded independent business owners. You can join the conversation in our Facebook community, using the hashtag on Instagram and even joining our live chat every 1st and 3rd Tuesday of the month on Twitter (#WBSHour).
If you are a Create customer, you can also join our Create Members Group. Here, other website builders can help review your website, share practical tips and help each other to grow in a friendly and relaxed environment.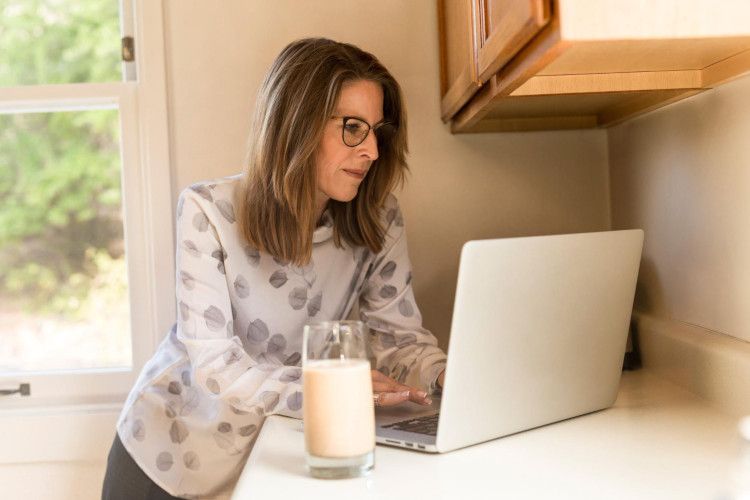 Check Your Insurance
We strongly recommend reviewing your Business Interruption Insurance policies with regards to Coronavirus. In most cases, insurers will not cover interruptions to your business relating to COVID-19.
The Government has classified COVID-19 as a notifiable disease which has made claiming for interruptions easier. However many interruption insurance policies are dependent on damage to property and do not take pandemics into consideration.
If you find that you are going to be affected by this, we would recommend reviewing some of the government measures that are being implemented that we mentioned above.


Keep Up-to-date With Royal Mail Services
For ecommerce businesses, knowing that parcels are going to arrive safely and on time is crucial to their success. Royal Mail are continually updating their website with news on their services
Public Health England have advised that people receiving parcels are not at risk of contracting Coronavirus from them as the virus cannot survive long on objects. Royal Mail is keeping to Public Health England's guidance as close as possible.
There are some changes with regards to signed for items and receiving parcels however. Couriers will not be offering their hand-held devices in order for customers to sign for their items. They will instead be logging the name of the person that has received the parcel. Additionally, where a parcel will not fit through a letter box, the courier will knock, leave the item by their door and wait for it to be retrieved while keeping a safe distance.
Royal Mail are working hard to maintain the provision of their services and have contingency plans in place. However, they will be operating to Public Health England's guidance and there may be disruptions to their services in the future in the event of the disease spreading further.


Watch Out For Scam Emails
The National Cyber Security Centre has announced that the outbreak is being used in phishing traps by scammers.
Phishing emails are attempts to compromise your online security by infecting your computer with malware, stealing your personal data or acquiring login data for your accounts.
Some examples to watch out for in your inbox are links sent from impersonations of the World Health Organisation, fake charitable aid donation links and offers of face masks and hand sanitiser. There are also reports of fake coronavirus home tests circulating for sale.
Find out more about staying safe from phishing emails and other scams >>
Conclusion
The next few months will no doubt be hard for small businesses all across the country. It's important to remember that there are resources out there that are available to you, but most importantly, a community.
In times like these where we're driven apart, we have to find other ways to come together and support each other. When brought together, everyone is able to share their thoughts, feelings and ideas to get through COVID-19.
Come and join us in the #WeBuySmall community and join together with hundreds of other like-minded small business owners.
Published/Updated
By Claude B. Djaquis .
Editor-In-Chief. ivorycoasttribune.com
*Correct at time of publishing