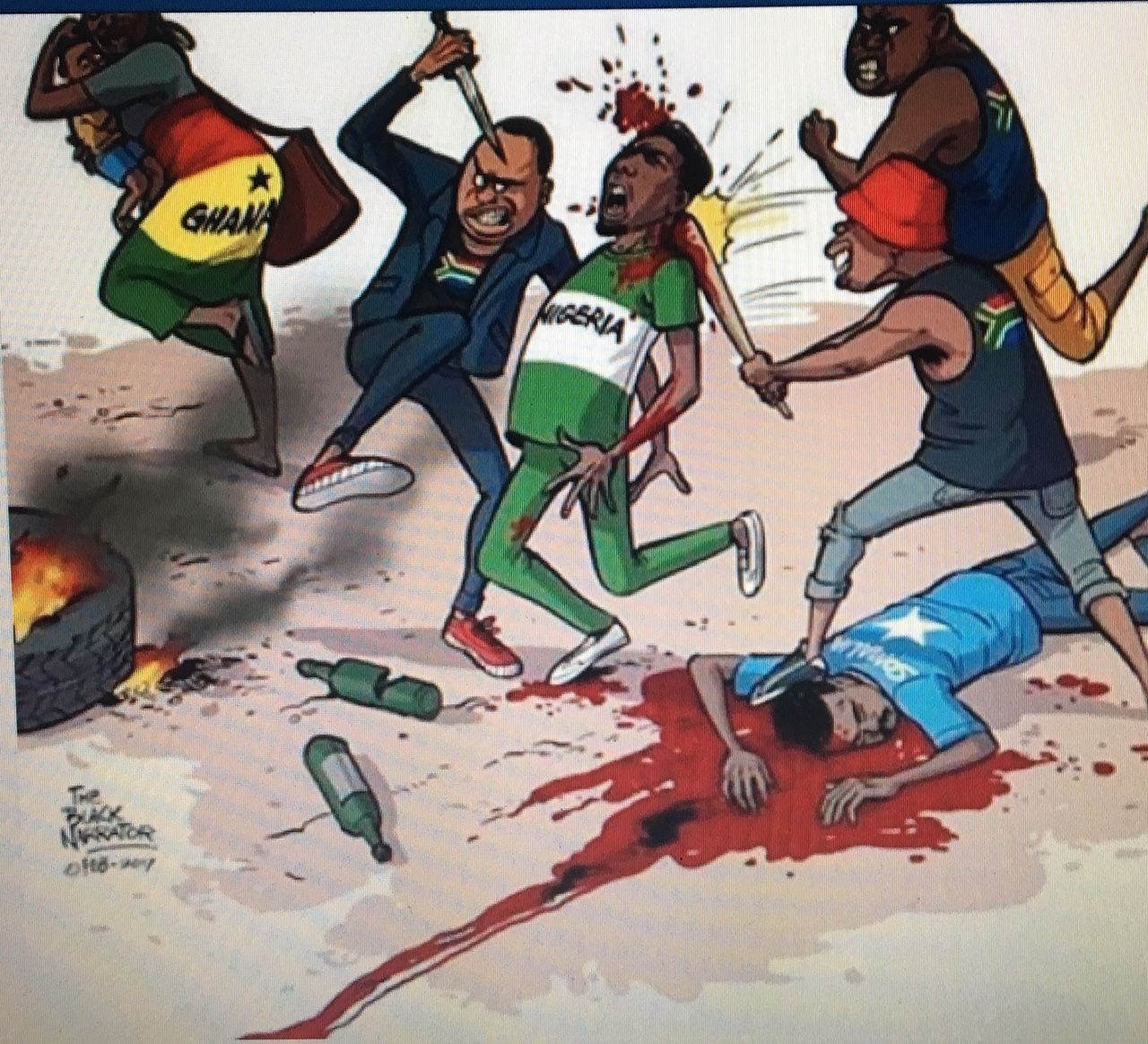 Is South africa turning into a zombie nation?
The first ANC administration prioritized a peaceful transition because they recognized it would be impossible to build a just and equal society in a state of war. They effectively forged a broad national consensus favoring unity and forgiveness, and left a legacy of an expanding economy with its historical base still intact, and a lulling sense of peaceful progress.
The work that should have been done, the fundamental restructuring of the economy to eliminate poverty and roll back everyday apartheid was left undone. It was blocked in two ways. Radical economic change was blocked both by a powerful (mostly white, somewhat multiracial) elite that enjoyed the growing GDP, and by an increasingly distracted, frustrated, and rent-seeking governing class that had co-opted the unions and large parts of civil society that might have offered a different script.
The integration of everyday life, on the other hand, was blocked by the gate-keepers of the top schools, the leafiest neighbourhoods, and the leading communication platforms. Racial integration could happen on the cultural terms of whiteness, and to exactly the percentage the gate-keepers were comfortable with.
So instead of serving as the midwife to an economic and social renaissance, the Rainbow became both sword and shield: a shield to obscure the stark inequalities and social continuities with apartheid, and a sword to punish those who dared to question why the transition had left the whites so rich and the blacks so poor.
Rainbowism expects poor people, who are still mostly black, to believe in a constantly postponed tomorrow, a mythical future in which they too are full citizens in their own land.
South Africa is essentially leaderless. The ANC festers in its corruption and paranoia while opposition parties peddle barren dogma. Formerly powerful social voices sound dazed and irrelevant.
The solution to all of this, however, cannot be to revive the Rainbow. South Africa must recognize that it had to die. If it came back now it would be as a zombie. The nation failed to make equality real. Only when South Africa truly belongs to all who live in it can know what it is to thrive together: and this requires that they commit to a truly inclusive social vision. Until then, the downtrodden, the drunks and the doped of the townships, left to fend for themselves will sporadically kill and maim their fellow Africans who mistakenly believed in a so-called rainbow.
Nigerian President Muhammadu Buhari said on Friday that a wave of deadly violence against Nigerians and other foreign nationals in South Africa last month was an embarrassment to the continent.
In September, rioting and attacks on foreigners led to at least 10 deaths, dozens of injuries and hundreds of arrests, triggering anger at home and abroad.
"The recent acts of xenophobic attacks on our compatriots and other Africans in South Africa are shocking to me, Nigerians and indeed Africa. It was an embarrassment to the continent," Buhari told a town hall meeting with Nigerians living in South Africa, according to details of his speech on the Nigeria presidency Twitter page.
"As a government, we are quite disturbed by these very unfortunate events and have taken actions and measures to address this issue and prevent their reoccurrence with the South African government," he added.
Following the attacks, Buhari ordered the immediate voluntary evacuation of all Nigerians wanting to return home and around 600 people were repatriated.
Buhari met South African President Cyril Ramaphosa on Thursday. They both regretted the violence and subsequent retaliation in Nigeria against South African businesses, pledging instead to deepen trade ties.
Buhari called for peace at the town hall meeting.
"The authorities have expressed their apologies over the incidents and have resolved to take necessary steps to end this ugly trend in the interest of our relationship," he said.
"Let us therefore give peace a chance and pray we have seen the last of this ugly violence."
Updated sunday, 6th October 2019 by Ivory Coast Tribune
Scott Burnett
in Opinion
Additional Reporting by Mfuneko Toyana, Olivia Kumwenda-Mtambo; Editing ny Giles Elgood