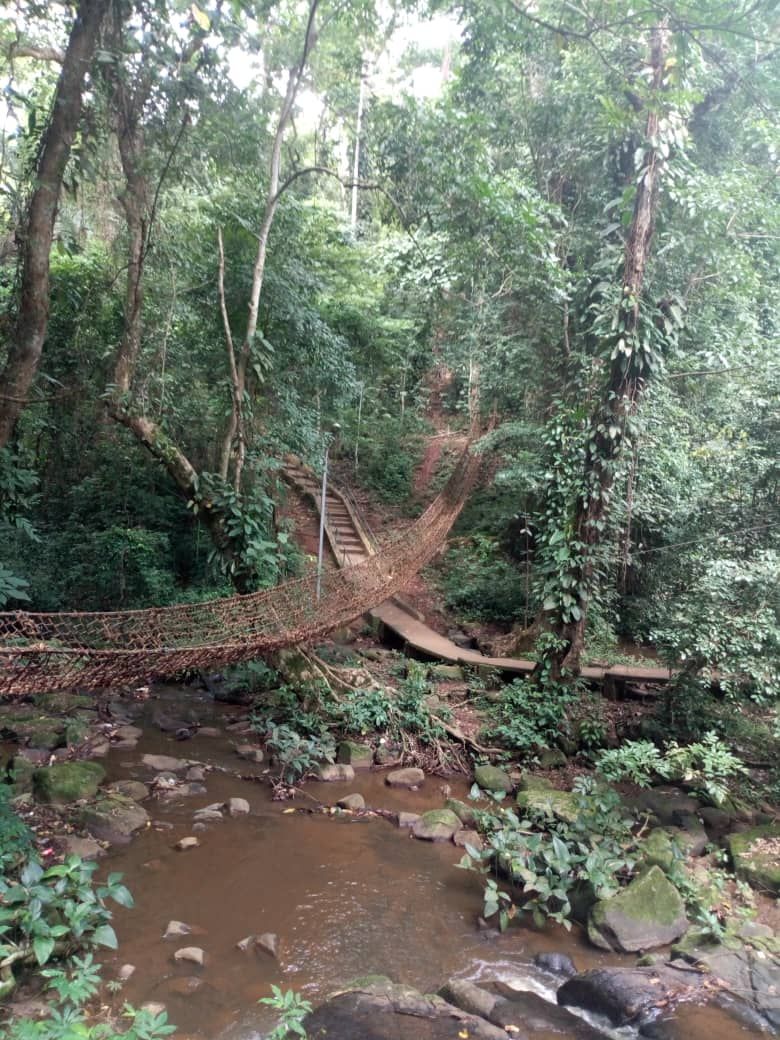 In the Yacouba region of Ivory Coast, bridges of Lianas play the dual role of linking communities and attracting tourists.
There are around 10 of such bridges in this region, but the most publicized is located in Lieupleu across the Cavally River, 80 km West of Man.
When, How and Who built these Liana Bridges belongs to the realm of the mystical powers upon which only the Yacoubas themselves could shed a light .
The bridges are tied to sky-high tree branches, thus holding them proudly suspended above the river. This endeavor is undertaken in a single night by individuals considered to possess special powers.
They are said to be mostly men whose average age is 50 years. According to local tradition, "Genies throw the vine bridge over the river" from one bank to the other.
In any case, the secret is never to be revealed nor is it readily passed on . As a result, safeguarding these mystical engineering structures must be addressed by all stackeholders.
Most of these bridges are in a state of advanced degradation, in addition to the gradual loss of know-how of the mystical powers which makes them them difficult to master.
The technics of designing the bridges are out of the reach of younger generations of Ivorians. Therefore, restoring them is a major constraint for conservation, especially since "Engineers" are rare.
If all involved are not careful, these remarkable works of genius and rich cultural heritage made in Côte d'Ivoire will forever be lost.
Although similar to the ones in Gabon and Rwanda, the liana bridges of Man in Ivory Coast hold a more cultural value than just linking two river banks. Visitors are for instance reminded to cross barefoot at the risk of exposing themselves to the wrath of the GODS.
It is advisable that local authorities and the Ministery invest in keeping the immediate vicinity of the bridges of Man more enticing and safe to tourists, and daily inter-community networking in the hope that expertise is passed on to future generations.
Exploring Tourism Cote d'Ivoire. updated the 11/07/2019
Meyan Clark-Betty
Assistant Editor-In-Chief