Joe Biden Left, is set to square off with Bernie Sanders right, at the Democratic Party Convention.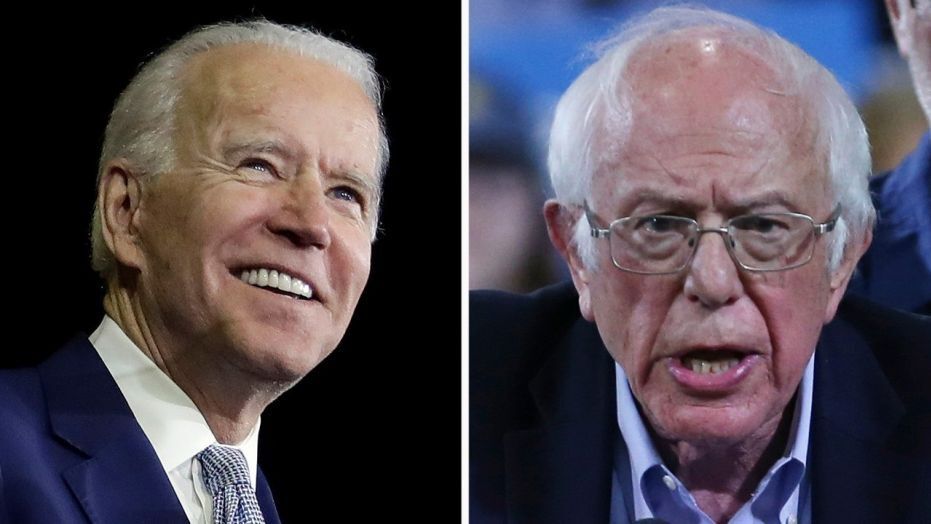 In an extraordinary turn of events, Super Tuesday saw the rise from the dead of "Lazarus Joe".
Joe Biden, the former Obama administration Vice-President sealed an emphatic victory by winning 9 out of 14 states, including Texas.
An African American majority electorate victory in South Carolina proved to be the defining shot in the arm for the veteran senator who had been flatlining for months in the pack.
After benefitting from the endorsement of two of his former rivals,
Biden's campaign is very much a different story from what it looked like a week ago.
As fate may have sealed it for the democrats, Senior Senator Bernie Sanders from Vermont won a surprise victory in California. There was no sign of defeat in his voice Tuesday night as he vowed to win the nomination and, to quote him, " get rid of the most dangerous President in American history ".
If the billionaire Mike Bloomberg, who only managed to win American Samoa after spending 500M dollars, keeps the promise of throwing his weight behind the Democratic candidate most likely to beat incumbent President Donal Trump, Joe Biden is almost certainly the presumptive nominee at the party convention later this year.
However, all is not done and dusted if one is to consider the intricacies of American politics, where the vitriol tends to supersede the substance of policy debates.
Bernie Sanders has so far avoided the good old mudslinging with Biden, but Americans love bare-knuckles fights, according to their first amendment. They'll rather watch a cage fight than going to the opera.
The democratic convention will be fascinating and bruising when delegates choose the man gutsy enough to unseat the ultimate brawler currently in the white house.
Oxygen tanks will not be available in the ring when the radical " socialist" Sanders and his cult following square off for the ages with the moderate "realistic" Joe Biden who now looks cool, calm, collected and focused on one thing: that address on Pennsylvania Avenue, in the District of Columbia.
Claude Djaquis
Editor-In-Chief
Ivory Coast Tribune