Soro: Offense is Defense!
The former rebel goes "bunkers" in Paris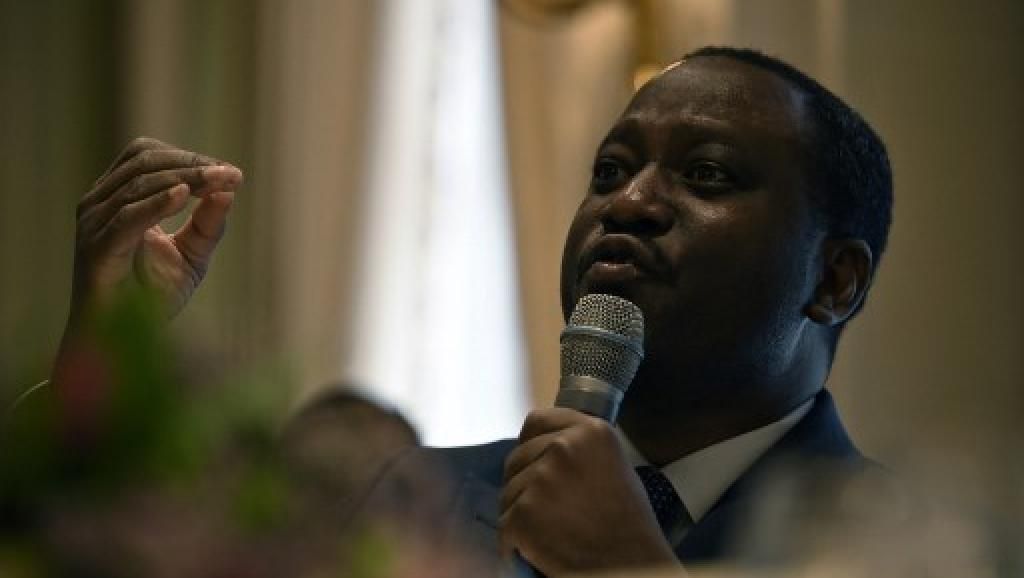 Former Ivorian Prime Minister Guillaume Soro described the arrest warrant against him as "whimsical, illegal and purely opportunistic".
"Those who have prevented me from treading the earth of my country will not prevent me...from running for the presidential Office. "This is what Guillaume Soro said at a press conference in Paris on Tuesday 28 January, confirming that he maintains his candidacy for the 2020 presidential election in Côte d'Ivoire. The former Prime Minister is still determined to "launch peaceful resistance" and to "return" to Côte d'Ivoire.
The former head of the Ivorian rebellion is the subject of an arrest warrant in his country since 23 December 2019. The Ivorian justice system accuses him of having fomented "a civil and military insurrection" to seize power. These accusations were firmly rejected by Guillaume Soro.
From Paris, the former Ivorian Prime Minister has long castigated President Alassane Ouattara. "He himself, who was banished in his time, why does he want to banish people? "asks Guillaume Soro. "The instrumentalisation of justice is obvious," he said, recalling that it was not until the end of 2019 that proceedings were brought against him in a case of public funds dating from 2008 and for a recording dating from 2017.
President Emmanuel Macron is also the object of the "anger" of Guillaume Soro, who blames him for his December visit to Côte d'Ivoire. A visit during which the French President did not "bother to meet the opposition" but where he "gave his blank check" to Alassane Ouattara.
Finally, Guillaume Soro announces his intention to refer the registration case to the Paris Prosecutor, on the one hand, and the ECOWAS and the African Court of Human Rights and the UN Working Group on Arbitrary Detention, on the other hand, to denounce the "ill-treatment" suffered by some fifteen of his supporters arrested on 23 December.
Ivory Ivory Coast Tribune
Photo/Censors