Sarah Harding: She was always going at 100mph. Singer dies aged 39
"When the studio was at its most hectic she was the one having the most fun," is how music producer Brian Higgins will remember Sarah Harding. The Girls Aloud singer has died aged 39 after being diagnosed with breast cancer.
Brian, along with songwriter Miranda Cooper, worked with the group throughout their career.
"We wanted to make very aggressive pop and that suited Sarah down to the ground," he tells Radio 1 Newsbeat.
"Whenever we would start a new album Sarah's enthusiasm for being back was always heart on her sleeve, so excited and so full of optimism of what was next.
"It's not that the other girls weren't, it's just that Sarah was so animated and going at 100 miles an hour all of the time."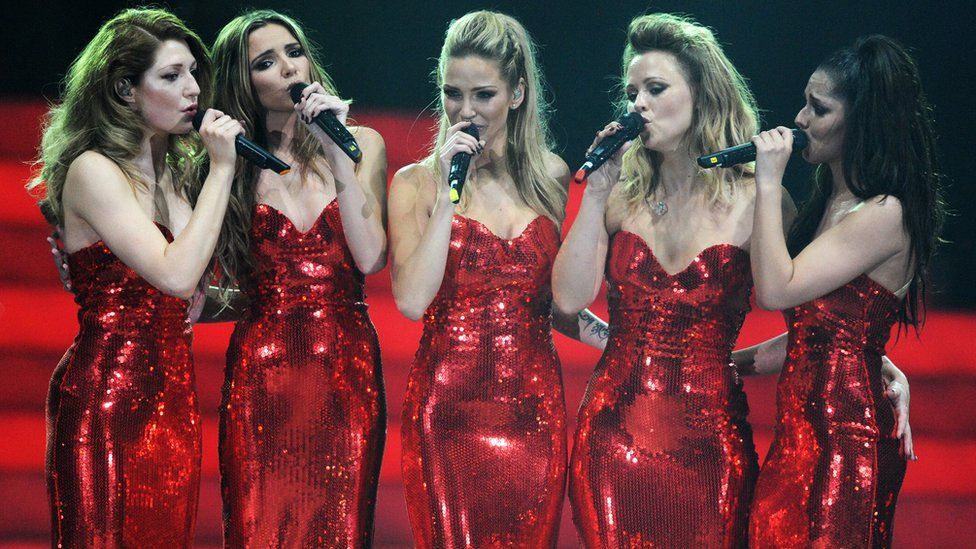 The majority of Girls Aloud's songs were written by Miranda who worked closely with the girls and says, after 10 years of teaming up with them, Sarah never changed and constantly made them laugh.
Miranda says Sarah "just nailed" recording the Brit Award winning number one song The Promise, where she sings arguably her most iconic line: Here I am, walking primrose wondering when I'm gonna see you again.
"After the single had gone to number one we were having a drink together," Miranda tells Newsbeat. "And she said 'What exactly does the line mean?'
"We told her it was about walking on (London's) Primrose Hill. She thought it was about walking her dog called Primrose."It was brilliant and just perfectly Sarah."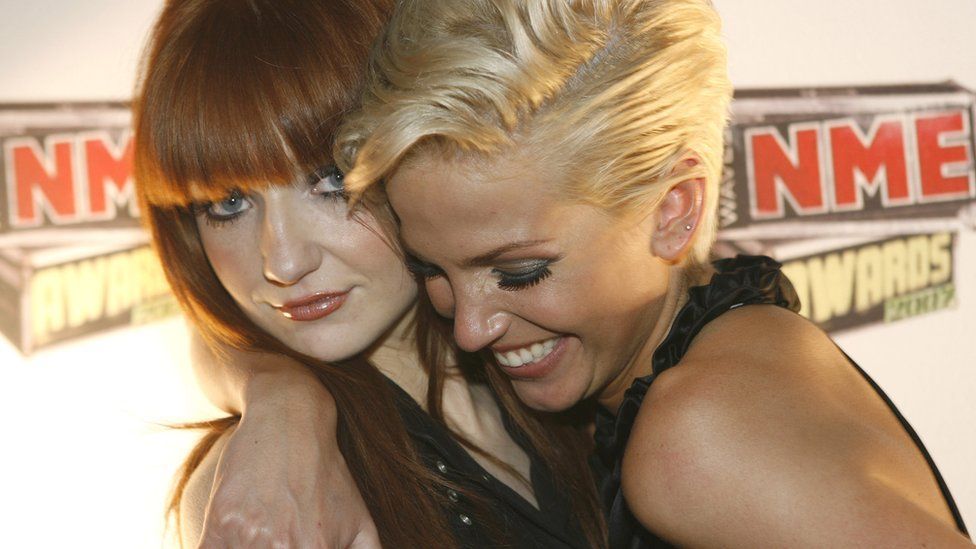 "When we started working with them pop music was on its knees," Brian explains.
"The lines were blurred as Sarah would show up at the NME Awards every year to hand out an award.
"The bands loved her, she was one of them and as a result of that, Arctic Monkeys covered one of their songs, Coldplay sang Call The Shots and so did Smashing Pumpkins.
"I think Sarah's legacy is she showed a legion of pop producers who are making records now that you can do anything and it's not a trash genre.
"It is the genre, and I think Girls Aloud are part of why the world sounds the way it is now because they inspired people to go out and make music."
After Sarah revealed her cancer diagnosis she wrote her autobiography naming it Hear Me Out - after a song she wrote for Girls Aloud's second album.
A fan-lead campaign in March got the 17-year-old song to number one in the iTunes charts.
"She just sang it as it came out on the record," Miranda remembers about the writing and recording process for it.
"It sounded brilliant and it's so amazing that it then had a second chance recently, obviously under very sad circumstances, but it was lovely to see it get the love it deserved."
"It was very like Sarah, all emotions there on display and when she needed to write something great she did," says Brian.
"That's the sort of person she was. She left a great mark."
Source: BBC
Published/Updated on 06/09/[email protected]:49
Meyan Nanguy Lifestyle Editor
ivorycoasttribune.com