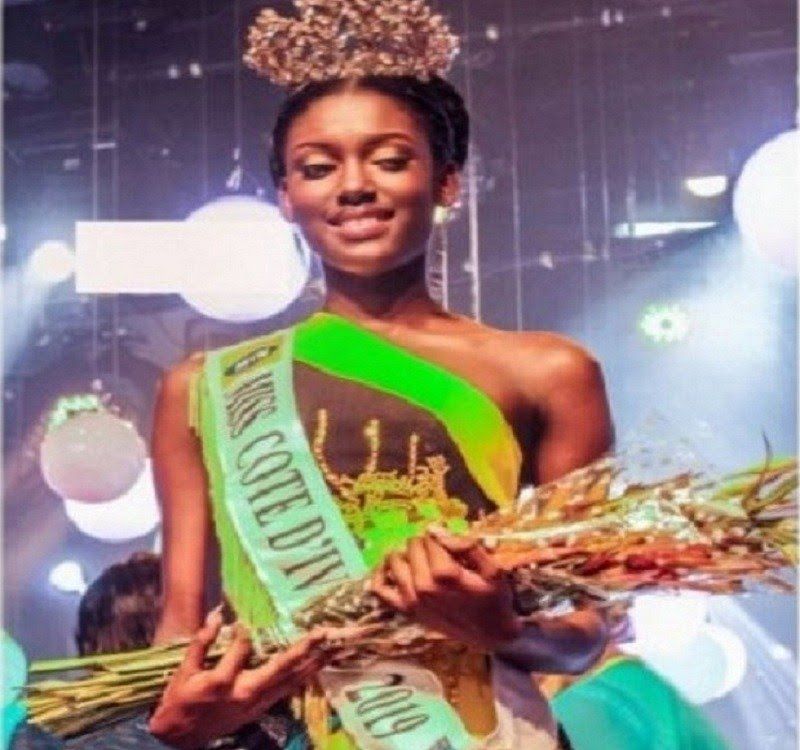 June 1st, 2019. Miss Ivory Coast 2019-Tara Gueye: The new beauty queen!
On Saturday, 27 sirens competed for the ultimate crown. In the final sprint, Tara Gueye already acclaimed on social networks with 25% of votes was elected the new Ivorian beauty queen. Of all the girls in the starting block, only 12 candidates remained in the running for a final trio with Tara Gueye, Satya Irié, Koné Léïla. respectively elected Miss Ivory Coast, 1st and 2nd runner-up of 2019.
Tara Gueye thus succeeds Suy Fatem, elected Miss Ivory Coast 2018. She, for a year along with Satya Irié and Koné Léïla, will be the pageant's ambassadors. For The 23rd year running, the Comici (Comité d'organisation de Miss Cote d'Ivoire) and Victor Yapobi have mastered a ceremony in full color with beauty, pomp, and pageantry.
By Ivory Coast Tribune