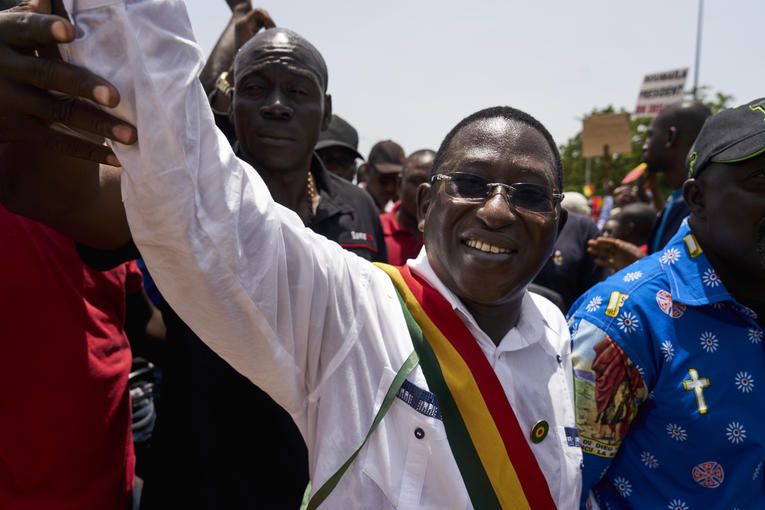 While campaigning in the Timbuktu region for the legislative elections to be held on Sunday 29 March, Soumaïla Cissé disappeared on Wednesday 25 March. Never before has a politician of such stature been kidnapped in Mali.

It was around 3.30 p.m. on Wednesday, 25 March, that Soumaïla Cissé disappeared in the Timbuktu region of northern Mali. " his motorcade of 12 people in two vehicles, was attacked between Saraféré and Kouramayera, two localities 20 kilometres apart," said Demba Traoré, spokesman for the party of the main Malian opposition.
From late afternoon on Wednesday, 25 March, anxiety was sky high within the Malian political establishment as no one was able to reach the leader of the Union for the Republic and Democracy (URD). It was only on Thursday 26 March that the kidnapping was confirmed by the Malian authorities, when four members of the delegation were released. According to reports, "they brought back the remains of Soumaïla Cissé's bodyguard, who was hit in the attack and died during the night. Among those released, according to Me Demba Traore, two others were shot."
Those with health issues were released. They said Soumaïla Cissé and the others were fine."
Heavyweight in Malian politics
Never before had such an important political figure been kidnapped in northern Mali. Several times minister and presidential candidate, this heavyweight of West African politics came second in 2018 to President Ibrahim Boubacar Keïta. So far, there have been no claims, but suspicions are in fact focused on the jihadist groups that have been raging in the region since 2012.
Far from succeeding in containing the attacks, Mali and its allies - including France, which has deployed nearly 5,000 men in the Sahel - have been facing a resurgence of attacks in recent months. In the stalemate, Bamako announced that it has begun a dialogue with some of the terrorist leaders.
Despite this security context and the announcement of the first cases of Covid-19 patients in the country on Wednesday 25 March, Malian authorities had so far decided to maintain the first round of legislative elections this Sunday.

Published By Ivorycoasttribun.com