Foreground, Cocody Mayor J-M Yacé and AM.A.B' 80 members.
Photos/Ivorycoast Tribune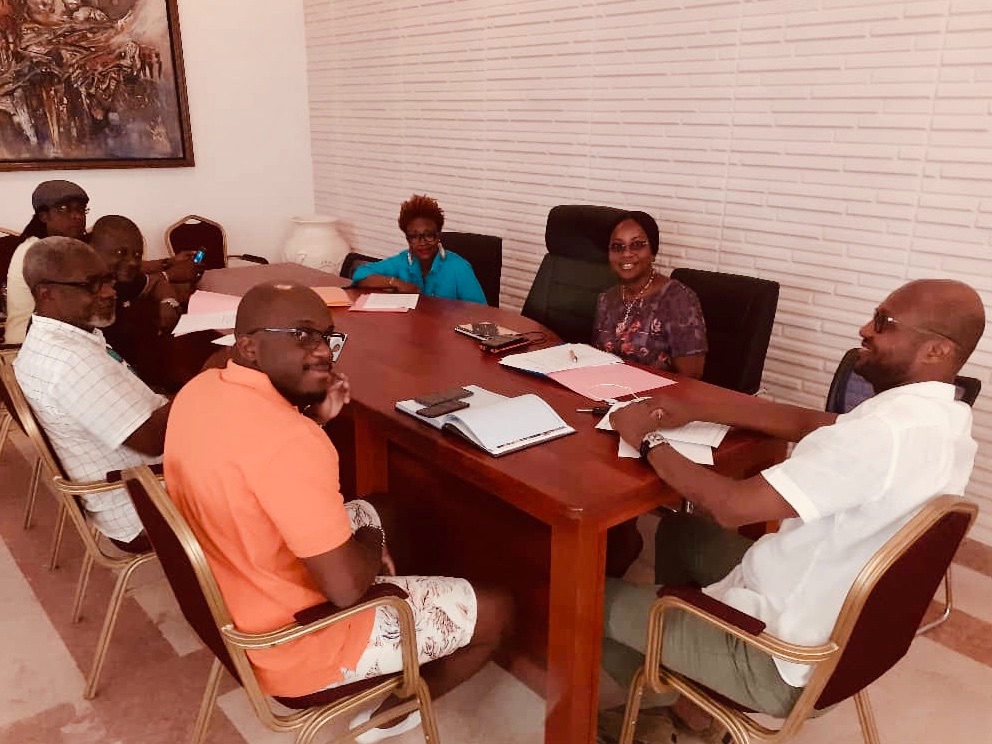 The Alumni association of "Lycée Moderne De Grand Bassam", south of Abidjan, is hitting a major milestone this coming Saturday January 25, 2020, with its first Charity Gala.
Through AM.A.B' 80, they firmly believe in the chain of generations, as this first Charity Gala will not only be a joyful reunion. It also is above all, an opportunity to fulfil goals set forth when a group of former students initially had the wonderful idea of reuniting all of their former comrades.

According to Dr Eholié, acting General Secretary of "AM.A.B' 80", the Charity Gala is one of many key projects such as setting up a solidarity fund for access to quality care for alumni, initiate real estate projects for the group, serve as a support network at the socio-professional level between members, pass on their experience in education and professional integration to the younger generations of the school. "We are part of the crème de la crème of our country as some members are Lawyers, Businessmen, Doctors, Architects, Diplomats, Teachers, Academics".

The "Lycée Moderne De Grand Bassam" can be proud to have trained executives operating in the private sector, as well as high ranking civil servants for the Ivory Coast.

Under the patronage of Mayor Jean-Marc Yacé of Cocody, "L'hôtel Communal" will be the venue of the official launch of AM.A.B' 80 Charity Gala, intended this time, mainly of a fundraiser which proceeds will be used for a facade cladding of the 'Lycée De Grand Bassam" and acquiring education materials for the school library.

Mrs Edwidge Baudriard who is spearheading the organizing committee tells us that mobilization is at its peak for everyone involved.

On Saturday January 25, 2020, AM.A.B' 80 Charity Gala will be one for the memories and the beginning of an inspiring adventure.
From left to right: Mayor Jean-Marc Yacé & General Secretary Dr Charles Olivier Eholié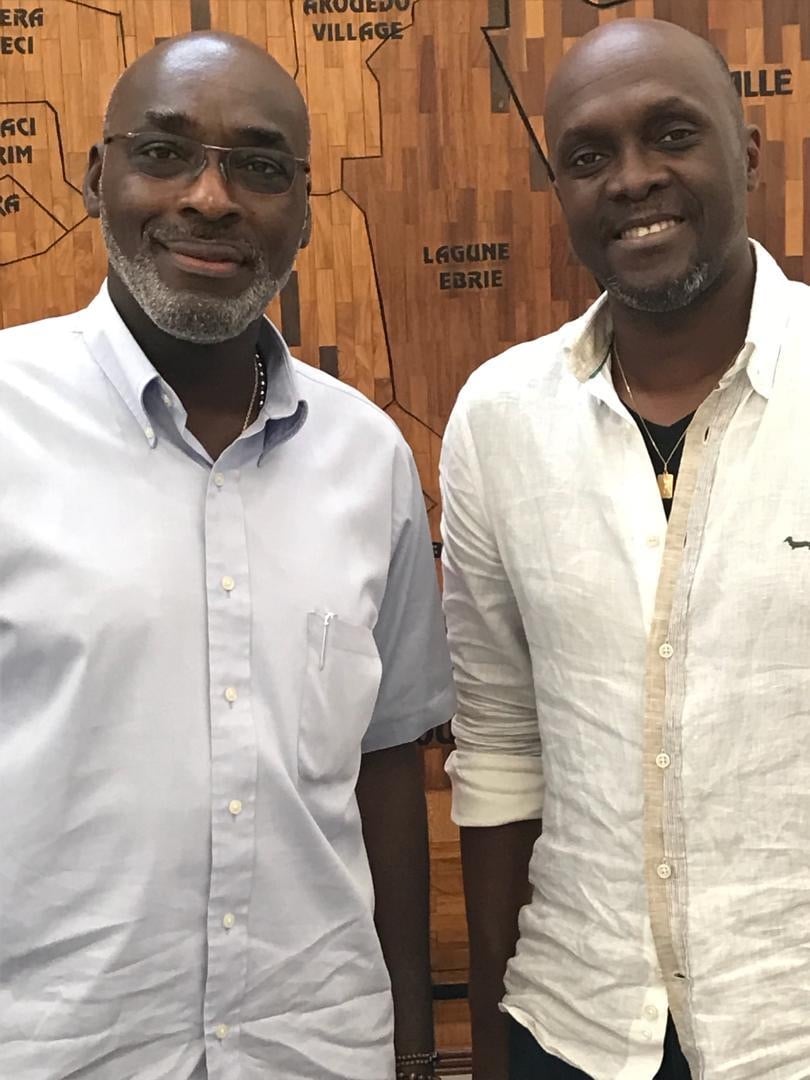 Published by Meyan Clark Nanguy LifeStyle Assistant Editor-In-Chief. Ivorycoasttribune.com 01/20/2020