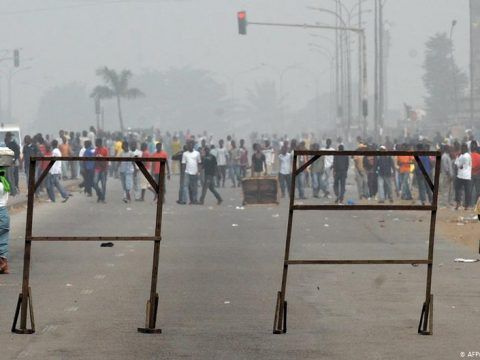 Updated by I.T 12/07/2019.
Political tension is already rising less than a year away from the Ivorian presidential election, and the UN fears it will worsen as deadlines approach.

After almost a decade since the "storm", will Ivorians return to a crisis atmosphere that has undermined the foundations of their lives altogether? In late June, the UN Secretary-General's envoy for West Africa and the Sahel, Mohamed Ibn Chambas, expressed his fears to President Alassane Ouattara.

Affoussiata Bamba Lamine, former Minister of Communication and Deputy Spokesperson of the Government, shares them. "When you witness kidnappings and abductions of politicians without summon, as the laws require by the Code of Criminal Procedure, yes, it can be said that the country lives in dark hours. "

According to Affoussiata Bamba Lamine, her father, Bamba Moriféré, a figure of Ivorian politics, escaped an abduction attempt at his home in Abidjan last weekend.
"There will be no troubles"
These incidents are not enough to worry about any tension in the country, according to Joel N'Guessan, vice-president of the "RDR" and member of the RHDP, the Rally of houphouetists for democracy and peace, the governing party.
"If some people have issues with our government, it does not mean that Côte d'Ivoire is on fire. We have no concerns. There won't be any trouble. It is not because there are a few small groups of individuals willing to get back into power that Ivorians will tolerate chaos. In any case, they will face us. "
Renew the political class
According to Rodrigue Koné, an Ivorian sociologist, these political antagonisms are part of the political culture. This is why he calls for a renewal of the political class to hope for appeasement.

" Political parties that have dominated the scene for thirty years or more, are structured around leaders from the single-party era. There is a need to renew this class to better adapt pardigms shifts. "

The Ivorian political specrum began to stir since the Constitution amendment of October 30, 2016, following a referendum.
As a result, President Alassane Ouattara, who will reach the end of his two terms in 2020, can be a candidate for reelection if he wishes.
An option not acceptable, as far as his onetime ally, former President Henri Konan Bedié is concerned.

Deutsche Welle