Ivory Coast - Prime Minister Achi Resigns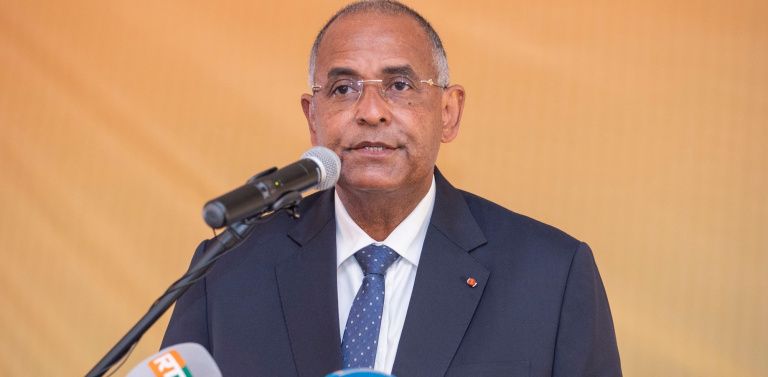 Prime minister Patrich Achi resigned this Wednesday, April 13, 2022, at the opening of a Council of Ministers held at the Presidential Palace in Abidjan-Plateau. Mr Achi had been appointed as Prime Minister of Côte d'Ivoire, on Friday, March 26, 2021. The former Secretary General of the Presidency succeeded Hamed Bakayoko, who died in Germany on March 10, 2021.
Since the end of 2021, a ministerial reshuffle was expected in the Ivorian government but was delayed due to several contingencies. One thing is certain, President Alassane Ouattara has decided to streamline the cabinet to 30, from 41
According to a recent issue of Jeune Afrique, "several ministries will be merged and eleven to fifteen ministers will leave the government to make way for four newcomers. Furthermore, the new government will not include the Ivorian opposition, unless Alassane Ouattara does a U trurn. In any case, sources tell us that the Ivorian leader wants to trust his party members, the RHDP (Rassemblement des houphouëtistes pour la démocratie et la paix).
President Ouattara is expected to address MPs and Senators at the Félix Houphouët-Boigny Foundation for Peace Research in Yamoussoukro on Tuesday.
After a record 11 years in power, Mr Ouattara, who began his third presidential term in October 2020, will seize the opportunity to launch the process of amending the Constitution in the rticle concerning the age limit of 75 years to run for president. A decision that will send his two great rivals Henri Konan Bédié of PDCI and Laurent Gbagbo of PPA-CI, in early retirement.
ivorycoasttribune.com