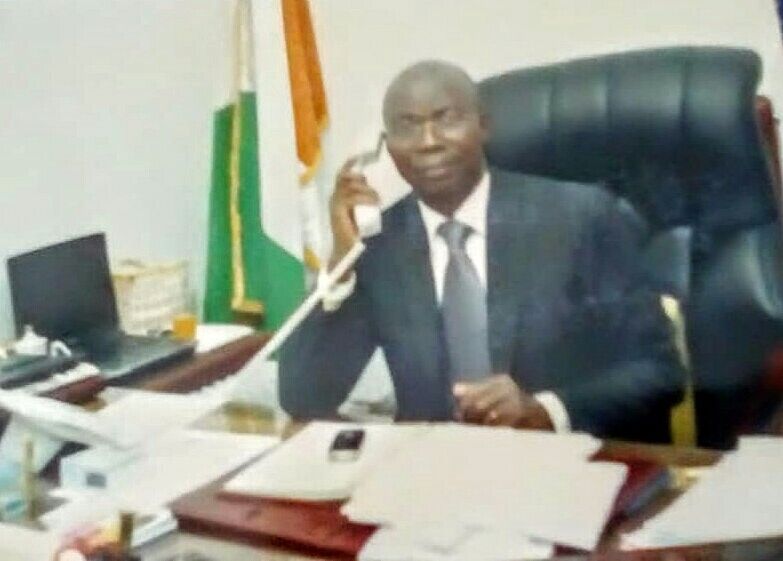 -THE MAN WAS OPEN TO ALL. FRIENDLY, LIKABLE AND GENEROUS.
-HE WAS CAREFUL, CONSIDERATE AND THOUGHTFUL.
-HE DEEPLY LOVED PAULETTE HIS WIFE, WHO IN TURN, WITH LOVE, CALLED HIM "THE KING"(HER CHARMING PRINCE).
-A DECISIVE INDIVIDUAL WITH A HUGE PERSONALITY; A GO-GETTER AND A FIGHTER, HE WAS STRONG-WILLED AND AMBITIOUS.
-A MAN OF CONVICTION, AN AUTHENTIC PATRIOT DEEPLY IN LOVE WITH HIS COUNTRY WHICH HE SERVED UNTIL HIS DEATH ON AUGUST 24TH 2018.
-ALLOU-ALLOU HAD A STRONG BOND WITH HIS REGION THE SANWI-ABOISSO AND KRINDJABO HIS HOMETOWN WHERE HE WILL FOREVER REST IN PEACE.
BEFORE HIS DIPLOMATIC CAREER, WE BOTH PRACTISED JOURNALISM (I STILL AM IN THE CORPORATION). ALLOU-ALLOU LOVED WRITING. FIRST AT CAMPUS INFO AND RADIO CAMPUS (THE UNIVERSITY RADIO AND NEWSPAPER FROM 1982 TO 1983) WITH THE LIKES OF VENANCE KONAN, DJITE PAULIN, FRANCOIS MOCKEH, HONORAT DE YEDAGNE, DAVID AKASSIMADOU, BESSY MARIUS, THE LATE MORY TOURE, KOUASSI PARFAIT, TIBURCE KOFFI, FOFANA MAMADOU, AND OTHERS…THEN AT FRATERNITE MATIN. BACK THEN, HE WOULD ALWAYS SIGN HIS ARTICLES AS ALLOUH KOUTOAH.
-HE WAS MY FRIEND, MY BROTHER UNTIL THE END IN CAIRO ON AUGUST 24, 2018.
A tribute by Yao Noel.
Ambassador Eugène Allou-Allou the proverbial Oak tree may have fallen but his " roots", Paulette his widow and the children vow to perpetuate his legacy of love, devotion, respect and patriotism; ethos of a man among, not the larger-than-life characters, but the humble heroes who listened and cared for all.
Ivory Coast Tribune would like to extend it's deepest condolences to his family for the heart wrenching loss.
Inspite of the time flying by, the pain lingers. Let the nation's proud servant not be forgotten!
Published by Meyan Clark Betty
Assistant Editor-In-Chief
Ivory Coast Tribune. October 8, 2019.