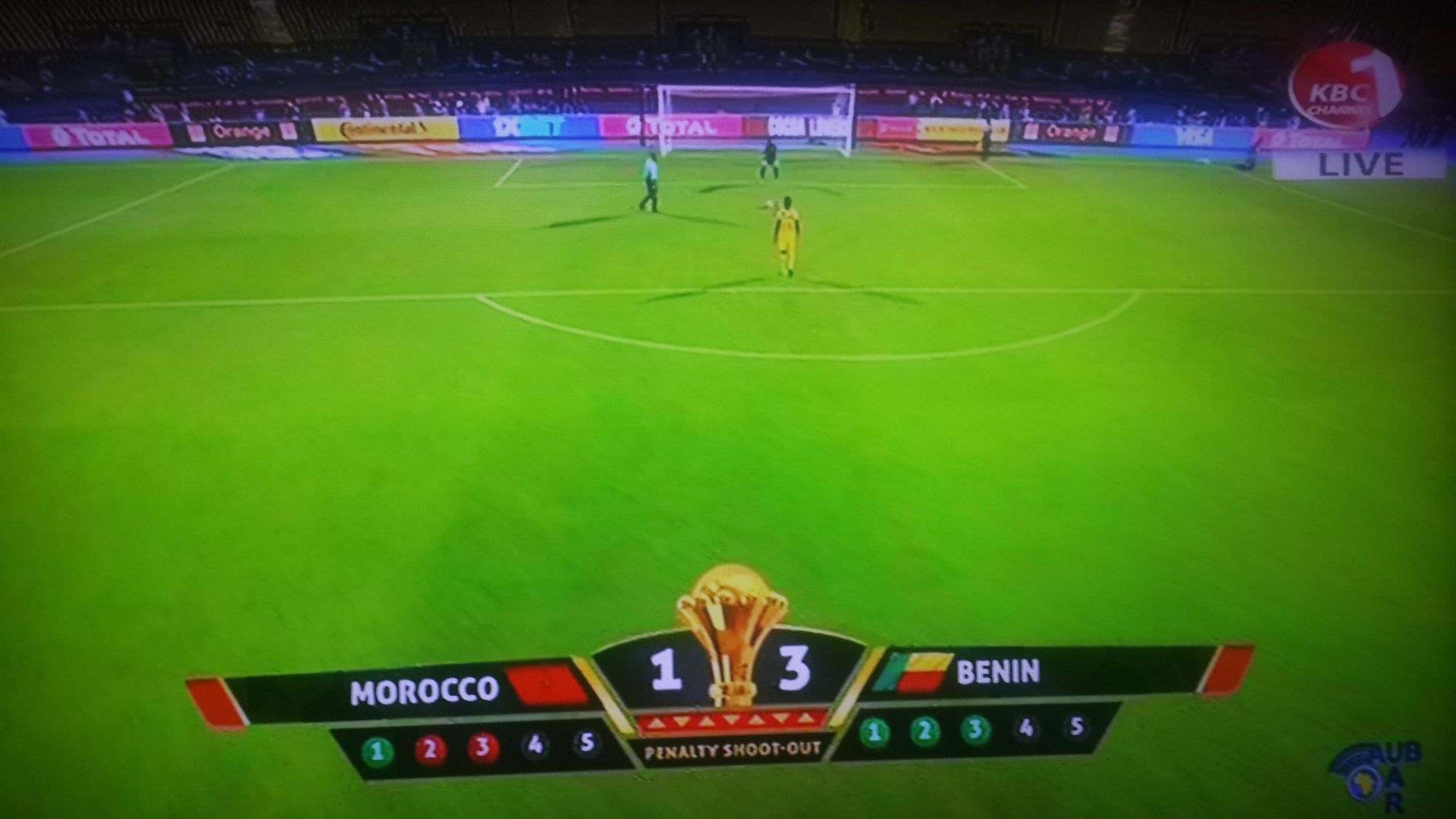 Historic Benin kicks morocco out of Afcon.
BY: Ivory Coast Tribune.
06/07/2019
Photos: I.T
Minows Republic of Benin with skipper Stephane Sessegnon at the helm, today toppled Herve Renard's African Cup of Nations favourites Marocco to reach the quater finals of the continental Cup for the fisrt time in their history. They went ahed 1-0 by Moise Adilehou on 53' in this highly disputed contest where Ajax Amsterdam Hakim Zyehch missed a last gasp penalty kick in additional time of normal play after the Atlas lions had equilized on 75' by Youssef En-Nesyri.
Having had Khaled Adenon sent off in the first half of extra time, Benin marched on to win 3-1 on penalty and etched they name in the history of this tiny west african nation.
The squirels of Benin must now face another set of lions, that of Senegal which advanced to the next stage after defeating an uncharacteristicly weak Ugandan team. As the saying goes in Benin, " If a lion chooses to chase a squirel up to the top of tree, it must be ready to fall down hard".