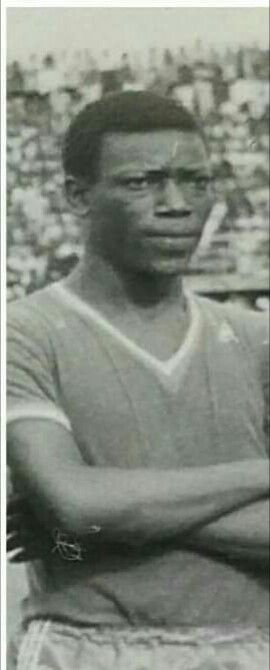 Guidi Ignace: Former Ivory Coast flamboyant national team defender dies in Abidjan.
Guidi Ignace, the former Stade d'Abidjan, Africa Sports, Asec Mimosas and Côte d'Ivoire defender, passed away at home on Saturday 21 March 2020.

The former national team defender was only known to be suffering from minor joints pains related to many years of competitions.

Besides Stade d'Abidjan, Africa Sports and Asec Mimosas, Guidi Ignace also played for Usc Bassam, OCA and SISA.

Hardest of all and flamboyant, this linky national team general made his debut for coach Benjamin Djedje's "Elephanteaux" in the 1977 Tunisian junior World Cup alongsise the likes of former football wizards Miezan Pascal, Gnaly Oyourou ambroise and Zahui Madou Laurent, before joining the senior team where his reputation as an impregnable citadel would be confirmed on the evening of an epic Nations Cup summit in Bouaké.
He was involved in a merciless duel with then African Ballon d'or and Mali super star Salif Keita who, despite his genius, succumbed to the one and only "Sacio".
He will be sorely missed. Due to the Covid-19 crisis, the nation would probably be unable to celebrate the life of one of his proudest " soldiers ".

The editorial team of ivorycoasttribune.com offers its sincere condolences to his family and all football fans.
Published on 04/04/2020
By Claude Djaquis
ivorycoasttribune.com