December 13, 2021 @05:52GMT
In our last publication, Ghana Commercial Bank, Deutsche Bank, a German CID (Central Investigative Division) officer, and Ghana High Court of Justice found themselves at the heart of matters concerning masked 9.5Million Euros that should have been transferred to Ghana Commercial bank (GCB), as advance payment of a 35.000.000 Euros transaction to a Mr F, a local timber plantation owner.
As a result, Mr F blew the whistle about money-laundering activities crippling Bank of Ghana (BOG), one of the country's major financial institutions.
At the outset, readers have the right to be reminded that money laundering in simple terms, is a process used by criminals in an attempt to hide the illegal source of their income. The process is accomplished by passing money through complex transfers and transactions or a series of businesses, to strip the money of its illegitimate origin and make it appear as a legitimate business profit.
To set the record straight, sending money to or receiving money from abroad is not a crime. Howerver, it can become an avenue used by criminals and modern-day Islamists to facilitate serious crimes such as terrorism.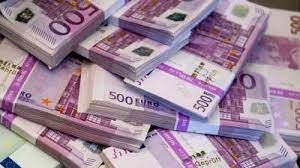 According to Mr F, a vault of evidence is available upon request in his struggle to help Ghana eradicate what he now suspects as the source of transnational terrorism financing, considering the state of porous Ecowas borders in this age of Boko Haram and the remnants of Daesh (ISIS) roaming the Sahel region.

In the days following part I of the story, a barrage of threatening phone calls and texts messages hit our newsroom. Obscure hands attempted to alter our freedom of speech and the right of honest citizens to a piece of fair and balanced information, straight in the bull's eye, under the law of the land and far from unnecessary finger-pointing and political mudslinging.

Blinded by greed and the life of luxury through crime to the detriment of others, some well-known members of the community have not shied away from calling Mr F, names such as "scum bag" or branding our investigation a toothless hoax.

Nevertheless, the undeniable truth remains at the heart of our motto: "whether true or false, rumours are revealing, whereas facts can often be deceiving".
It didn't take long after we last went into print, for the big wigs of Ghana's EOCO (Economic and Organised Crime Office) to jump into the fray by requesting an interview with the victim, Mr F.
The whistle-blower's counsel sent them a reply to accuse them of "contempt" of the ruling on the case before the High Court.
Mr F was summoned to appear at the Economic and Organised Crime Office, with Ref: e3/92/162/V2/216 Under Section 19 of Act 804/ID, investigating "Monseler" Germany's transfer of 9.5 Million Euros, as a part payment on a land and timber purchasing deal.
Mr F declined any such attempt of using the law as gatekeeping into an open-shut case of making money readily available to its rightful owner.
Our man is now back with the irrefutable evidence of what went on in this murky whirlwind where dollars and euros flow by the millions.
Mr F claims to have no care in the world for threats, and condemns the vain attempts to make a travesty of the ideal of fair and balanced information, in the land of a people awoken by the great Kwame Nkrumah and transformed into a beacon of prosperity and Rule of Law by the impetuous Major Jerry John Rawlings.
Henceforth, he vows to disclose audios and paper trails relating to the millions of Euros and other currencies, siphoned into the bottomless pit through greed, lies, corruption, influence Peddling and Money Laundering.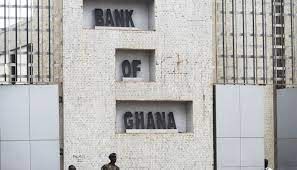 Threats
Among the many threats received by our man, one particularly stands out for its chilling undertone whilst another is a reminder that Mr F's plight has not fallen on deaf ears.
Read on...
"Good evening F. I have come across the money-laundering news and if the story is not true that the funds came to the Bank of Ghana then, they will not only send you to prison but they will kill you. So be careful of the story and make sure that you have established the case by the investigative journalist. Serious meetings are held on this and it seems the Bank of Ghana is still denying sighting the funds. Please, this is inside information so delete it after reading it," says one caller.
"I have read about money Laundering in Ghana and Africa in general. I am particularly worried about the publication author and medium. There was something similar in Senegal which eventually turned out to be politically motivated to discredit the Senegalese government. Let's sit back and get the real truth. The C.I.A and European antitrust agencies are very interested, so I am sure if true, it will arouse their interest," said another.
Talk about intimidation!
9.5 million Euros into thin air.
As we get to the nitty-gritty part of our investigation despite numerous unanswered messages to the Bank of Ghana, we have decided to
publish the Swift record showing one revealing detail.
Ivory Coast Tribune can now provide one of many concrete trails that a Deutshbank customer wired Millions of Euros from Germany to the Bank of Ghana, at exactly 10:29:11 GMT+1 on 07/04/2021 with the intended recipient indicated in the copy of transfer obtained by insiders.
-MESSAGE TYPE: INSTANT TYPE
MT 103
SINGLE CUSTOMER CREDIT
TRANSFER NETWORK:
SWIFT/WIRE/SYSTEM
SESSION
HOLDER:
DEUTDEDB101/038717
DELIVERY SYSTEM: NETWORK
(ACK) DELIVERED
SYSTEM ACK/SYS: DIRECT
TRANSFER/ISIN/GPI
(APPROVED) SLA ID:
056855/GPI
PRIORITY DELIVERY:
URGENT
-ORIGINATION REFERENCE:
0387 DEUTDEDB101
6754312894
-DESTINATION REFERENCE:
2391 GHCBGHAC 4675283190
-SENDER DETAIL:
DEUTDEDB101 DB PRIVAT UND
FIRMENKUNDENBANK AG
LUBECKER STR 1 10559 BERLIN GERMANY
RECEIVER DETAIL:
GHCBGHAC GCB BANK LTD
KNUST GHANA
----------------------------------------MESSAGE
TEXT-----------------------------------------------
20: SENDER'S REFERENCE:
2167903450679460 23B:
BANK
OPERATION CODE: CRED
32A: VAL
DATE/CUR/NETWORK SETTLED
AMT
DATE/TIME: SAME DAY
CURRENCY: EUR AMOUNT:
9500000.00 33B:
CURRENCY/INSTRUCTED
AMOUNT CURRENCY: EUR
AMOUNT: 9,500.000.00
36:
EXCHANGE RATE: SAME 50K:
ORDERING
CUSTOMER NAME &
ADDRESS ACCOUNT NO: 0988731122
CORPORATE NAME: MONSELER
GUNTER ADDRESS:
AHORNWEG3 94121 SALZWEG
GERMANY 52A: ORDERING INSTITUTION - BIC DEUTDEDB101
BANK NAME: DB PRIVAT UND
FIRMENKUNDENBANK AG BANK ADDRESS: BERLIN GERMANY
56A(C):
INTERMEDIARY BANK
ACCOUNT NO: 8231169600
BANK NAME & ADDRESS:
BERLIN GERMANY 59: BENEFICIARY CUSTOMER NAME ADDRESS
ACCOUNT NO:
6031500000066 CORPORATE NAME: V.F GH LTD ADDRESS: (the
beneficiary details redacted) GHANA
70: REMITTANCE INFORMATION: ADVANCE PAYMENT FOR TIMBER
AND PLANTATION 71A:
DETAIL OF CHARGES (TYPE): BENEFICIARY END 77B: REGULATORY
REPORTING:
ORC/INSTRUCTED/DP
------------------------------------INTERVENTIONS------------------------------------------------------
(CHK) 2764984310608 PKI
SIGNATURE MAC EQUIVALENT CATEGORY: NETWORK CREATION
TIME: 10.29.11 /
07.04.2021 APPLICATION: SWIFT/ALLIANCE INTERFACE OPERATOR
ID:
03497519673452019765
TRACKING CODE: 67458912040500679432 M.U.R:
3698741250286T39 UETR:
e8ea33ff-e632-43e4-8aed-32e25d9b8dec OPERATOR: SWIFT
TEXT (DEUTDEDB101
64972359785461032567158645)
-------------------------------------------------------------------------------------------------------
(1:F01 DEUTDEDB101
6754312894) GHCBGHAC 4675283190 (07-2021-04 72M13S) (11:41:02)
END OF MESSAGE: XXX
TRANSMISSION: END OF TRANSMISSION: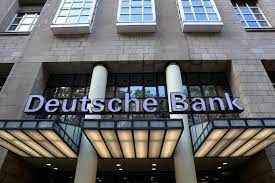 All Mr F, the beneficiary, ever wanted was to have the funds transferred into his account lodged at Ghana Commercial Bank to finalize the initial deal of selling land and timber. (ADVANCE PAYMENT FOR TIMBER AND PLANTATION).
Mr F has no interest in being used as a golden bridge to bring Ghana's well-established reputation of a model West African economy into disrepute.
9.5 million Euros are sitting in the Bank of Ghana's coffers. The rightful landowner awaits his remittance. Ghana Commercial Bank does not comprehend her sister bank's behaviour of withholding the funds and now, the German CID has gone missing.
As the saying goes: "Fortune favours the brave", so Mr F vows to take his case to the International Court of Justice in The Hague, if Ghana does not shut the floodgate of money-laundering activities on its soil.
Mr F. documents consist of dozens of bank statements, emails, contracts, invoices and company records. The documents also include details of bank transactions amounting to Million of US dollars and Euros currencies.
According to insiders, Bank of Ghana is facilitating fraudulent schemes for businessmen, politicians, financiers and others such as jihadists descending from the Sahel region into Southern Burkinafaso and Ivory Coast for probable bloody crusades into Ghana.
"We all must put an end to this now," says the whistle-blower.
Watch out for Part III, as the end of part II is a stark reminder that a whole new path to the truth lies before us.
Through the BOG response of Mr F counsel's letter to the German embassy and Deutsche bank, it is claimed that all the swift copies and tracers in our possession are not genuine. Mr F swears not to rest until Deutsche Bank faces up to its duty to come forward to enlighten the innocent citizens of Ghana as to what their role is in this mind-boggling saga.
"Germany orders Deutsche Bank to do more to prevent money laundering"
Mr F is not alone in his quest for answers into the notorious German bank wayward affairs. Just 6 months ago, in May of 2021, Reuters published a CNBC report in which German financial regulator BaFin ordered Deutsche Bank to enact further safeguards to prevent money laundering. It was "a blow to the nation's largest lender as it tries to repair its reputation", said the report.
As far back as 2018, BaFin had already taken the extraordinary step of installing the auditor KPMG as a special monitor at Deutsche to oversee progress on money-laundering controls. It was the first time that the German regulator had made such an appointment and followed a series of money laundering lapses. Now, BaFin is expanding KPMG's mandate.
BaFin said in a brief statement that it wanted improved controls particularly regarding "regular customer reviews," applying also to correspondent banking and the monitoring of transactions.
One can only wonder, what steps are taken to look into suspect money-laundering lapses at Bank Of Ghana.
Claude Djaquis-Bady, Klaus Jenkins & Agu Alele
Contibuted to this report
ivorycoasttribune.com