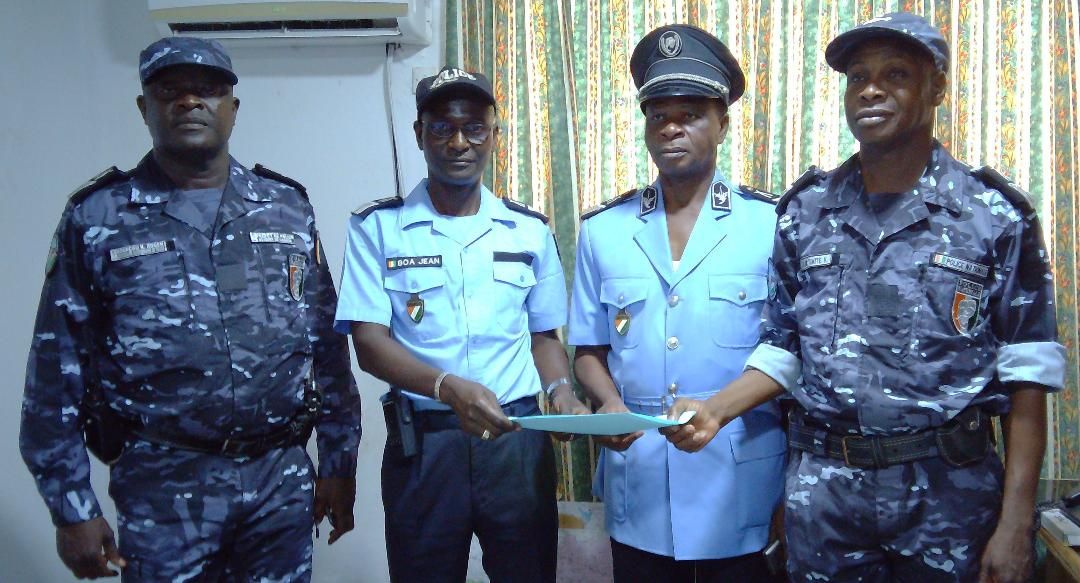 GAGNOA: Commissioner Boa succeeds Vassindou Timité
After good and loyal services in Bouaké, the intrepid Commissioner Boa Kouassi Jean, has just been promoted the new Police Prefect of the Gôh and Lôh-Djiboua region. Thus, under the supervision of Commissioner Major Y.D. Clément, Police Inspector.
"This morning, I'm here to proceed with the handover of charges between the incoming Prefect and you. Commissioner Boa is the new chief in replacement of Commissioner Timité," said the inspector. The former commissioner was not shy about offering wise advice to the staff. In light of persistent rumors of some agents plotting to sabotage the new chief's policies, let's hope that Prefect Boa Kouassi Jean, with years of experience, will be able to count on the dedication of all his men and women to take up the expected challenges implement and enforce the mission entrusted to him as head of security in the Gôh and Lôh-Djiboua region.
Published By AKOTO G. Senior reporter
Gagnoa.
ivorycoasttribune.com