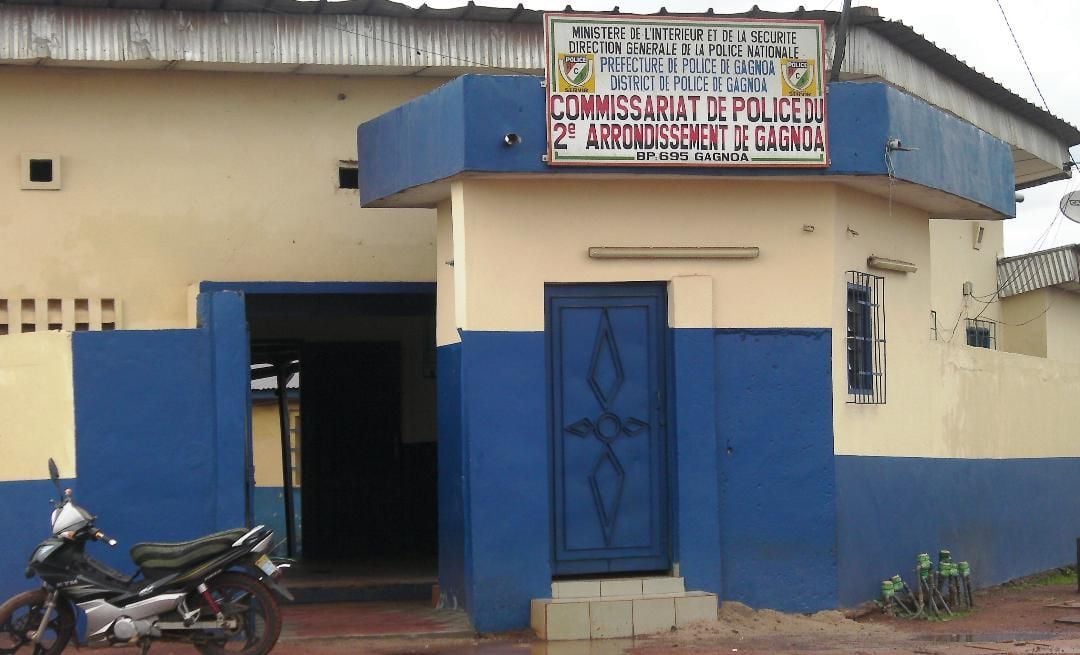 Gagnoa: End of the road for a notorious drug lord.
GAGNOA: Commissioner Mobio
The intrepidity of Commissioner Mobio, head of the police department of the 2nd district of Dioulabougou, and his recent elements deserve to be welcomed and encouraged. Thanks to their abnegation, temerity and determination, they managed to put under the extinguisher the perilous gang leader and drug lord Monhiro Modé Elvis Arthur. Banditry has become very worrying in the Goh region. Not a day goes by without thieves, thieves, highwaymen, gangsters of all kinds and all kinds continuing to rage in the cosmopolitan capital of Gagnoa. The sale of narcotics of any kind has almost become one of the biggest business of many groups of people. All trends combined are now interested in this prohibited trade both juicy. So these dealers drowned the Goh region with drugs. Thus, cannabis smokehouses grow like mushrooms and at the same rate as churches and mosques. Acting concurrently with men of God, pastors and imams are sometimes deprived of part of their faithful (clienteles) for the benefit of this phenomenon. Victims of constant aggression, the population denounces a guilty weakness of the local authorities towards the "lords" of narcotics. It must be said quite clear, these cannabis users have never been worried in the sale of their goods. As if they were street vendors of bread, this is how cannabis is freely distributed through the town of Gagnoa and its neighboring villages.
For a while, these are just assaults that continue to rage. In order to eradicate certain phenomena and track down these outlaws and especially in his regal function to ensure the safety of people and their property, thus, Commissioner Mobio, decided to take the bull by the horns.
In frank collaboration with his elements, he will end up incapacitating a gangster leader
And one of the greatest drug lords in his area of ​​expertise. Following a complaint from a third party who will find his store burglarized and these bottles of gas carried away, Commissioner Mobio will activate these bloodhounds. To the task, these anonymous whistle-blowers will denounce Monhiro Modé Elvis Arthur, as the alleged conductor who perpetrated this robbery. On the instruction supported by the Commissioner, will be made a descent on the places indicated. The price of it has paid. Since in the night of 11 to 12 September, around 5 hours 42 minutes, elements that he had to mobilize, will discover 21 bottles reported stolen, 20 at the home of Monhiro Modé Elvis Arthur. Following their source of information, these brave cops will also discover various drug qualities with a market value of around several million CFA francs on the local market. Namely 172 doses of heroines; 9 doses of cocaine; cannabis; 3 syringes; several mobile phones and other devices were also seized. The man who tries to get rid of his criminal responsibility would play card on the table. Commissioner Mobio has refrained from eating bread. This suzerain dealer, who constitutes a permanent danger for the company, was, after his interrogation, brought before the public prosecutor's office of the said city for the continuation of the procedure.
Expressing their relief, people encourage him to persevere in this impetus for the happiness of all. This is the place to challenge all the forces to a professional awareness in the exercise of their function in order to put an end to this phenomenon which is in the process of gangrene the Gôh region. This recidivist caid was found guilty of all the incidents of night-time burglary, involving 21 bottles of gas and the illegal possession of drugs charged to him. According to articles 457, 459-2 ° and 8 °, 461 and 462 of the Code of Criminal Procedure, Monhiro Modé Elvis Arthur will receive 7 years of imprisonment. It's the exemplary sentence to be inflicted by the president
AKOTO G / Permanent Correspondent