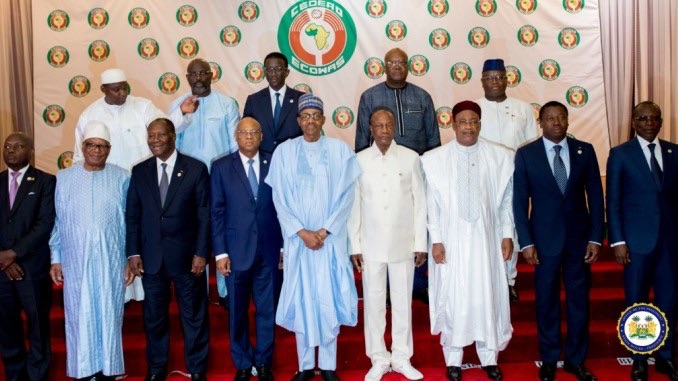 ECOWAS single currency: doubts about the ability of African heads of state to succeed.
draft
Several African countries meeting within ECOWAS have decided to join forces. They started with the most important, the creation of a single currency. Scheduled to be put in circulation by 2020, the ECO, said currency, meets some resistances. The collective "Sortir du franc CFA", through a press release, calls the ECOWAS to postpone the exit of the Eco for 2020. He asks for a postponement of the introduction of the single currency because it could be sloppy. The group doubts the ability of leaders to set up a currency as fast. Full statement
"Call for the postponement of the establishment of the single currency of ECOWAS
In recent days, more and more voices have come to denounce the Eco, the future common currency of ECOWAS (Economic Community of West African States). According to critics, it would be a carbon copy of the CFA franc.
We are of another opinion. On the contrary, the creation of this single currency could be a major political event towards the integration of the economies of our different countries and would be a fatal blow to the CFA franc. Therefore, we give our full support to this project despite the many imperfections it could entail.
However, we have serious doubts about the ability of our leaders to create a community currency in such a short time. Despite the promises made by the heads of state of the ECOWAS countries, we remain convinced that it is utopian to believe that this currency can be created in 2020 in good conditions. No strategy, no sensible roadmap and no Head of State within ECOWAS adequately embody this project so that it can come to fruition so quickly.
In addition, 2020 will be an election year in many ECOWAS countries, as is the case in Togo, Niger and Côte d'Ivoire. It is hardly conceivable that these Heads of State could engage in a project of such magnitude in view of their low level of popularity in their respective countries.
The rush imposed by this unrealistic deadline risks undermining the establishment of a single currency within ECOWAS. We therefore solemnly ask our leaders to postpone this ambitious and healthy project and to propose a calendar which allows to associate the populations and the civil society with the debates necessary for the implementation of the Eco ".