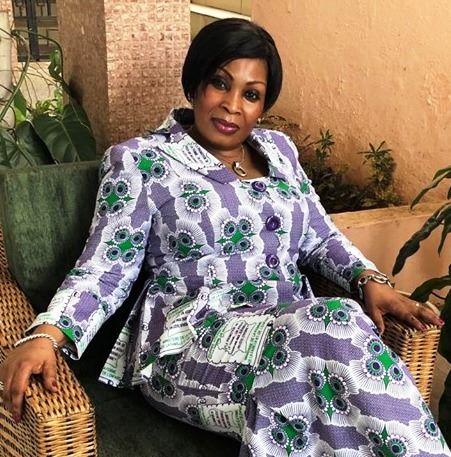 Gagnoa: Fifghting the COVID-19 pandemic!
Mrs Séa strengthens awareness according to the government's vision.
Mrs Séa Djédjégné Yvette, concerned about the conditions of the women of the Gôh region, has set herself a mission of great significance. Concerned about the well-being of all, she has thrown herself, as a worthy citizen, in the fight against the coronavirus.
As an influential member of the community and the region at large, she has not been indifferent to the struggle in Côte d'Ivoire and the World against this deadly pandemic.
According to the old saying: "Let he who loves me follow me",
Through the many associations and especially to achieve the common goal, she has initiated a vast awareness campaign to encourage all women to fight the spread of COVID-19 by making donations of sanitary kits of all kinds.

Mrs Séa urged all women in Gagnoa to be vigilant, show solidarity and strictly comply with the recommendations issued by the Government. "No one has any interest in getting angry. We must comply with self-discipline with full respect for the measures of prevention as a matter of good citizenship. Now is no longer the time for us to be careless. Absorb yourselves in your prayers so that God may spare the Ivory Coast, protect us, keep us away from a catastrophe."
"Apart from our invocations, we must do everything possible to fight this pandemic wreaking havoc throughout the world. To be well shielded against this virus, we must adhere to the measures as prescribed by the government", advised Mrs Séa, president of all the associations of the department of Gagnoa.
Knowing that all voices count, in any case, the regional manager in charge of women associations in the Gôh, who loves her mothers and sisters like the apple of her eye, has not been asked to play her part in the fight against the COVID-19 pandemic.
Do we have to wait for a favour, a budget allocated by the State before we can play our part against this dangerous virus? Of course not! Unlike opportunist politicians, many of whom remain at a distance, Mrs Séa opens generously mobilizes the women of Gagnoa without ethnic and religious distinction. The women of Gagnoa live in the greatest harmony with Mrs Séa because of the efforts she continues to deploy on their behalf beyond political limits and barriers.
To truly advocate Peace, Social Cohesion and Wellbeing, one must first accept being present for others rather than living for oneself and in selfishness!
Published By AKOTO G & Nina G. Djaquis
06/05/[email protected]:13
Ivorycoasttribune.com/[email protected]