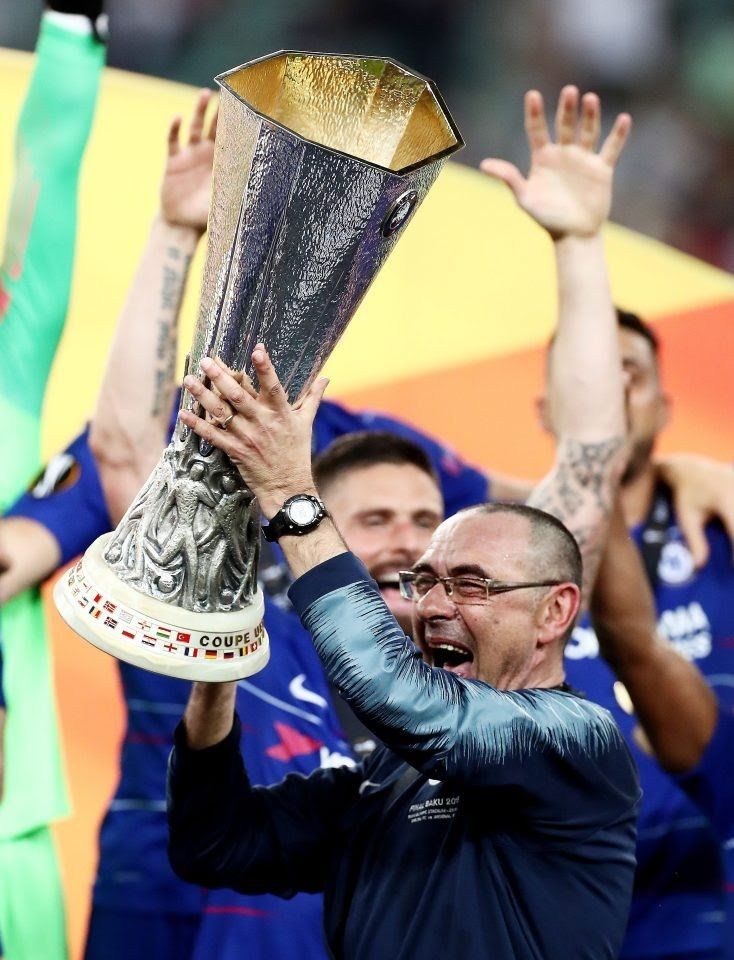 UEFA: It is Chelsea...Again!
After a dull first period, Chelsea made just one mouthful of Arsenal to win their second Europa League (4-1) thanks to excellent Giroud and Hazard. Suddenly, Lyon is qualified for the group stage of the Champions League 2019-2020.
Photo credit: Fabrizio Ferrari
The first 100% English final of the season ended with victory for Chelsea, thanks to two men, this Wednesday in Baku. Olivier Giroud (a goal, an assist, a penalty kick) and Eden Hazard (2 goals and an assist) against their London neighbor Arsenal this Wednesday in Azerbaijan, 4 000 km from Big Ben.
The first period was quite uneventful, with some opportunities on each side. Until Mister Europa League came out of his box. Often benched in the league, Olivier Giroud shone in this European campaign (10 goals)and he proved it at the forefront of the attack on Wednesday night. The Italian technician, who could be at the helm of Juventus in a few days, was rewarded for his loyalty to the world champion, who extended his contract until June 2020. N'Golo Kanté, although uncertain for injury, was excellent in the middle.
But back to the French striker, who cut in front of the arsenal central defense at the first post with a diving header from a left-footed inswinging cross from Emerson Palmieri to open the score (1-0, 49th). Then, it was Eden Hazard who, for his last match in the Blues jersey (he should join Real Madrid), served Pedro who beat Cech with a cross-shot (2-0, 60th). Giroud then got a penalty, converted by Hazard (3-0, 65th).
A poor recovery header by Jorginho allowed Iwobi to reduce the gap by one from 20 meters (3-1, 69th); providing some hope to the gunners, but a one-two between Hazard and Giroud, and the talismanic number 10 offered his brace (4-1,72e). The farewell gift was in the box. He could now get his farewell standing ovation just before the end.
This was a difficult evening for Petr Cech. The Arsenal goalkeeper was indeed signing off on a rich career, partly spent at Chelsea. Unai Emery, a specialist of the Europa League (triple champion with Sevilla in 2014, 2015 and 2016), intended to bring this trophy which was missing from the cabinet of the Gunners and also get his ticket for the next Champions League. It wasn't meant to be tonight considering their 5th place in the Premier League.
For Chelsea, this is a third continental crown in eight seasons after the Champions League in 2012 and the Europa League in 2013. The fifth European Cup in the history of the club (European Cup Winners Cup 1971 and 1998).
By Ivory Coast Tribune