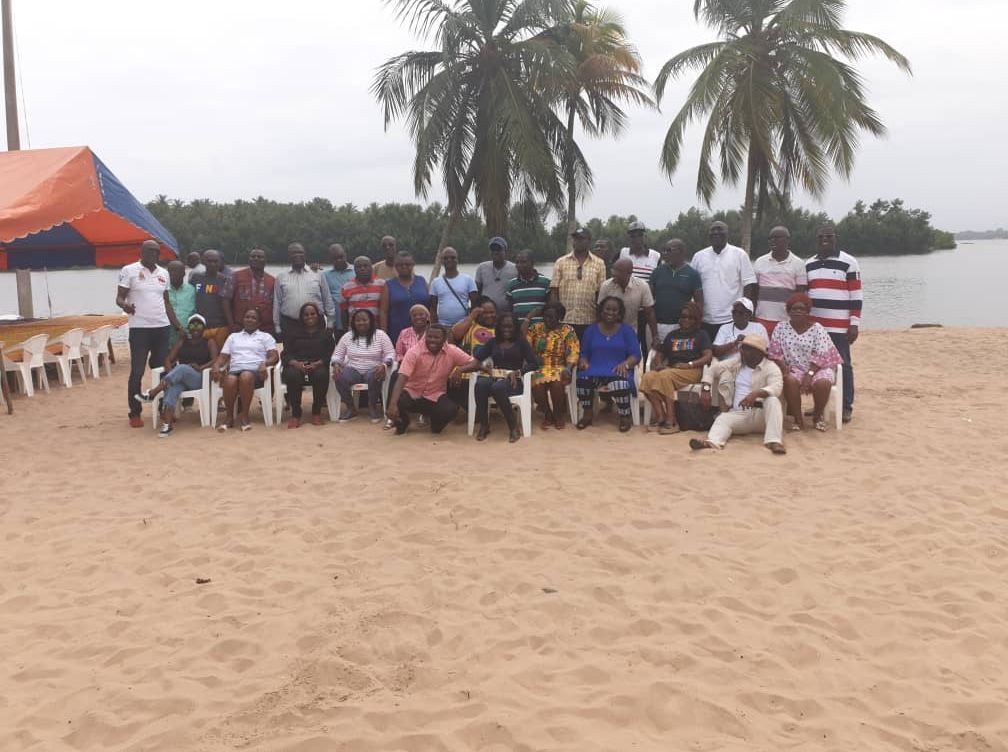 Lycée de Bassam class of the 80s.
Alumni, graduates or former students associations are often the platforms of excellence or forums of new friendships and business relationships with old school mates, or the avenue of choice to reminisce about the college years. Such is the case of one association of the Lycée de Grand Bassam (resort city) in the South Abidjan, capital of Côte d'Ivoire. Your favourite magazine recently met with Dr Eholié, General Secretary of the class of the 80s. He tells it all on their great journey and future exciting projects.
Ivory Coast tribune: can you please tell us about yourself and your alumni association?
Photo/by censors
My name is Dr Eholié Charles Olivier, I am Health management, Emergency, Tropical, Travel, Geriatric and Addiction medicine practitioner. From 1980-1988 I was a pupil at the "Lycée Moderne de Bassam". After graduation, I joined the University medical school in Abidjan Cocody. I am the founder of the "Reunion days of the "lycée de Bassam" (JORAB '80) which led to a whatsapp group and the AMABA 80 (old friends of Lycée de Bassam of the 80s)
Ivory Coast Tribune: How did the idea come about?
The idea started with friends who, from high school to their adult life, have always found ways to meet. Each time, mostly during celebrations of any kind, we talked about our old high school days. Then, some names of friends would pop up without really knowing how to get in contact with them. Fortunately with social networks we setup a Facebook page. (Amicale des anciens du Lycée de Bassam des années 80.)
In January 2018, a group of fifteen of us met at a reunion where we decided to reconvene on average every quarter of each year. Then, jus a while back a coordinating committee was set in motion with a president and two vice-presidents, a general secretary (one GS in charge of organising the structure and his/her deputy), a treasurer and his/her deputy, an auditor and diverse commissions (social, justice, finance, projects and development) with two overseas delegations (Europe and North America).
Ivory Coast Tribune: why just the 80s?
I must say for a matter of convenience and for not wishing to rake too wide. Remember, the school is now 60 years old. There should have been many associations of this kind before and after us, so maybe others will follow in our footsteps. One particular reason we focused on this bracket of the 80s is due to the fact that we are from the generation of what was then called (Bac probatoire) in the country's education system; an exam taken before high school diploma which planted the seeds of resolve and fighting spirit in us, because we had to study twice as much to get access to university (other generations of Ivorian students did not have to endure that much hardship). on the other hand, the 80s were egged between the "Miracle" years of the 70s and the early stages of political instability in our country. Our generation is unique!
.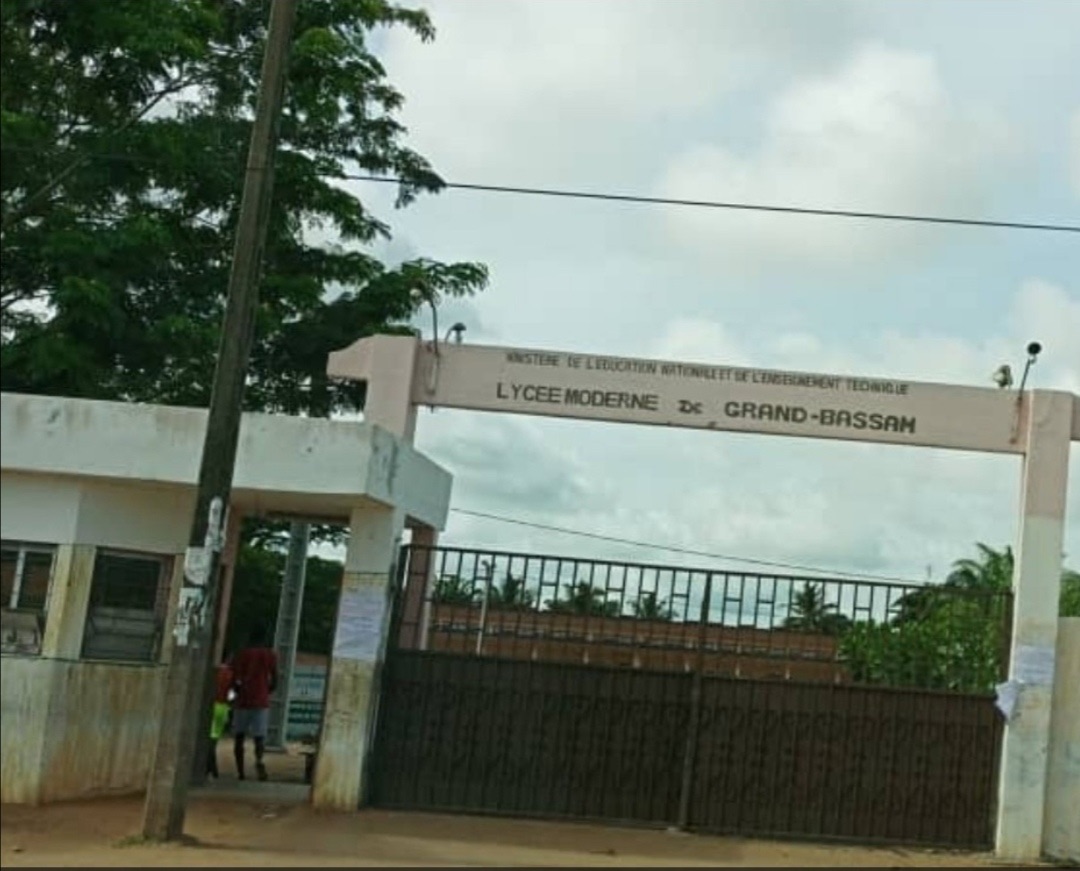 Lycée de Bassam: A standard for excellence.
Ivory Coast tribune: what does your project entail?
First and foremost, we want to raise awareness about our alumni association. We wished that a greater number of former students could join us. I am sure they will in time as we are always hopeful. We would like to be acknowledged by administrators of the "Lycée de Bassam" and the city of Grand Bassam (a beach resort and Unesco World heritage as the first capital of Côte d'Ivoire).
Our association also serves as a support network at the socio professional level between members of the group, bringing our experience in education and professional integration to the younger generations of the school whilst having moments of fellowship to share between us. Our alumni association has a lot of potential. We are part of the "creme de la creme" of our country as some members are Lawyers, Businessmen, Doctors, Architects, Diplomats, Teachers, Academecis and the list goes on…
As an example of social project, we would like to set up a solidarity fund for easy access to quality care for alumni initiate real estate projects for the group (I dream of a neighbourhood where all home owners are alumni of "Lycée de Bassam" of the 80s where our children rub shoulders and grow in an environment where parents have the same values. ​​
In terms of professional projects, why not start a platform of commercial and professional exchange? Let's say I am X, former "Lycée de Bassam" student of the 80s. I sell flour: I will offer it to Y, at preferential rate because he owns a bakery. Or, if A is seeking employment and B, a business owner needs to hire, the database of the platform will link them. A website is currently developed for this purpose.
For the youth, we are planning coaching seminars, setting up a tutoring system to help them revise for their various exams and challenges, offering lots of encouragement and honour prices to the more deserving ones, ranging from simple donations of books and other school supplies to scholarships ...
Finally, reunions for networking and various functions are in the can, in addition to the current ones. We plan to have Christmas trees and summer camps for our children, trips abroad (Europe, North America ) for members. A yearly or twice yearly cultural festival with a charity gala dinner for the "Lycée de Bassam" is in the works.
This is an overview of what not to miss by our old school mates and all those who wish us the best.
Ivory Coast Tribune: what message do you want to convey?
As our motto indicates: " brotherhood erases the distance". This is the message we want to convey. Our brotherhood (resulting from this family bond created in our college years) must bring us closer, reduce any social, political, cultural gap or sexist biases that may exist between us. Furthermore, If we've ever been Bassam, we are forever Bassam
Published by Meyan Clark Betty
Assistant Editor-In-Chief
October 12th, 2019.