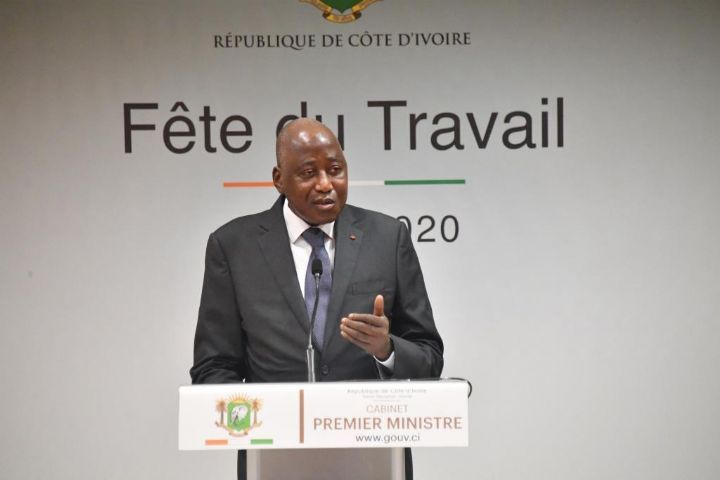 Prime Minister Amadou Gon Coulibaly in France for a medical check-up
Saturday, May 02, 2020
Prime Minister Amadou Gon Coulibaly is in Paris (France) for medical checkup. The information was made public Saturday evening. "The Prime Minister is in Paris (France), this Saturday, May 2nd, 2020, for a medical check-up. His interim is ensured by Defense Minister Hamed BAKAYOKO", (Patrick Achi) Secretary General to the Presidency.
Prior to his trip, the Ivorian Prime minister presided over the Labour Day festivities, where he had direct exchanges with trade unionists and Ivorian businessmen.
Amadou Gon Coulibaly, it should be noted, is the candidate of the (Rhdp) ruling party, for the presidential election scheduled in six months, on 31 October 2020.
Published by
ivorycoasttribune.com
03/05/[email protected]:28